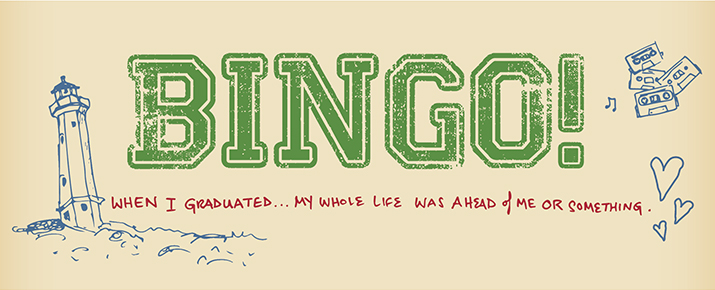 02 Mar

Who doesn't love a good East Coast high school reunion?

Designing the BINGO! promotional materials for Factory Theatre.
by: Suzy Malik

Daniel MacIvor's BINGO! just opened to a packed house at the Factory Theatre, so it felt like a good time to share the poster we designed for the show.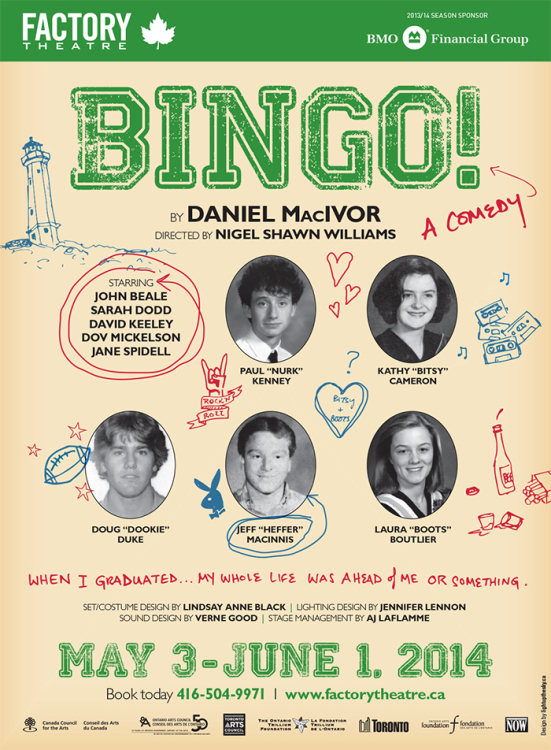 As you can see, the lovely folks over at Factory really let us have some fun with the concept, and Jonathan and I are pretty pleased with the results.
Personally, it was a special treat to doodle a lighthouse and mix tapes on the promotional materials for MacIvor's work. I think he's an exceptionally talented writer, and I have such a soft spot for his artistic offerings (hello Cul-De-Sac and Trigger).
The show runs until June 1st, check it out if you can. Very few people can write dialogue exposing the tender underbelly of nostalgia, while still keeping it this quippy and entertaining. Yes, yes, I know … my Canadian culture Fanboy is showing.